Projects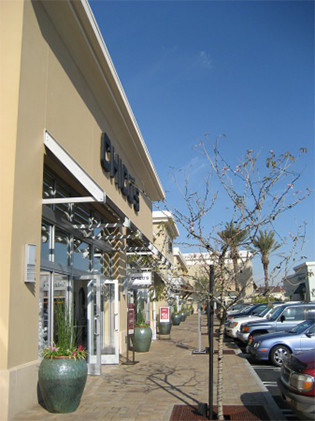 J.M. Stitt Construction, Inc. is a 32 year old general contracting firm specializing in all facets of retail construction. We serve a broad spectrum of clients including both developer/landlords and tenants/retailers. We have constructed new shopping centers and completed numerous significant renovations and additions. We have completed literally hundreds of tenant buildouts for a variety of retailers. In 2011 we added a restaurant remodel division and have since completed dozens of projects.
We believe you will find us a great construction partner. We build quality projects at very competitive rates. We are licensed and active in Arizona, Arkansas, California, Colorado, Idaho, Louisiana, Mississippi, Nevada, New Mexico, Oklahoma, Oregon, Texas, Utah and Washington.  Additionally, we have also built projects in several other states when the opportunity arose.
The following list of projects is only partial, but demonstrates not only our wide variety of clientele, but also the fact that virtually every client becomes a repeat client.
We appreciate you considering us.
J.M. Stitt Construction, Inc. - Partial List of Clients / Project Developers / Landlords / Property Managers

Rack Room Shoes: 56 new store locations/build-outs in Arizona, California,  Colorado, Louisiana, Mississippi, Nebraska, Nevada, New Mexico, Oklahoma, Oregon and Texas.  Three currently under construction in New Caney, TX;  Granbury, TX and in Fort Worth, Texas.

Chase Bank: Thirteen new California  locations including  three new ground ups with site development.  Currently under construction  is a new branch build out in Rancho Cordova, CA  and a new ground up building with site development in Novato, CA.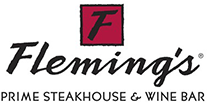 Flemings Prime Steakhouse: Major prototype remodels in Austin, TX; Las Vegas (Summerlin), NV; La Jolla, CA;  Scottsdale, AZ; LA Live.  Current project is an "Open" major remodel in Fashion Island, Newport Beach, CA.

Pier One Imports: Prior to 2010, we opened seventy eight stores, including their "Flagship" 1,000th store in Las Vegas (Summerlin), NV.  Consequently, Pier One re-opened their construction program in 2012 - 2015.  We completed twelve new prototype stores  including Build to Suits in Huntington Beach, CA, West Covina, CA and Valencia, CA.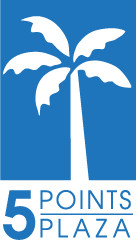 5 Points Shopping: Completed over $7 million  in renovations throughout this regional shopping Center in Huntington Beach, California. Renovations included major additions,  tenant improvements and several shopping center facade facelifts.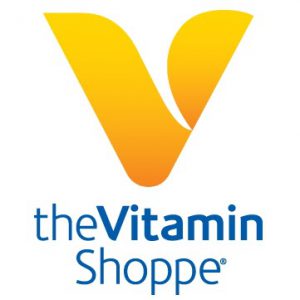 The Vitamin Shoppe: Over 30 store build-outs in California, Nevada, Arizona, Oregon and Colorado.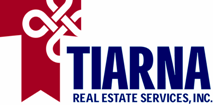 Tiarna Real Estate:  Shopping center remodel at Oak Brook Center  in Thousand Oaks, CA.  Office Building 1st and 2nd floor remodel located in Rancho Conejo, CA.  Currently undertaking a very exciting and extensive shopping center remodel at the Burbank Empire Center in Burbank, CA.  

Dollar Tree:  Eighty four projects to date located in Arizona, California, Nevada and Washington.  New construction and site work in Modesto, CA; Galt, CA and Silver City, New Mexico.  Currently six different projects under construction simultaneously.  

Metro Campbell: A new building with two restaurant tenants and a full site construction. Campbell, CA

Reliable Properties: 3 shopping center remodels in Arleta, CA; Riverside, CA and Pomona, CA.  Major Office Rehab in Needles, CA.

The Abbey Company:  Completed fifteen major projects for this local southern California entity.   Projects included shopping center facelifts and vanilla shells in Palmdale, CA; Lancaster, CA; Garden Grove, CA and Upland, CA.  Recently completed the rehab of Ontario Transpark Center.

Rossmoor:  Demolition of existing 140,000 square foot  center and construction of the new  100,000 square foot shopping center. This included several partial and complete store build outs. Redevelopment of free standing restaurant.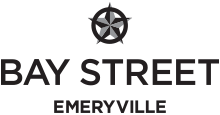 Bay Street Plaza: Numerous store build-outs in Emeryville, California. Currently working on repairs to the Elephant Bar Restaurant and landlord upgrades to several tenant spaces.

Madison Marquette: Completed over $80 million in projects.  Major center rehabs in Westwood, CA (including the old Macy's building), Manhattan Village, M.B. CA; Birdcage Center in Citrus Heights, CA;   Bay Street, Emeryville, CA; Bayfair Mall, San Leandro, CA; Everett Mall, Everett, WA; Loehmann's Dept Store expansion, Downtown San Francisco; Lake Forest Park Mall, WA; La Jolla Wall Street Center, CA. Current projects in Bay Street Emeryville and Tarzana, CA.

Outback Steakhouse: Seventeen major prototype remodels in Metro Phoenix, AZ; Selma, TX; Tyler, TX; Farmington, NM; Las Vegas, NV; Arlington, TX and Lewisville, TX to name a few.  Some other notable remodels were constructed in Arkansas, Colorado and Oklahoma. These have all been  "Open Restaurant" remodels. 

Bayfair: Mall renovations, additions, new pads, new food court and numerous store buildouts in San Leandro, California.