Company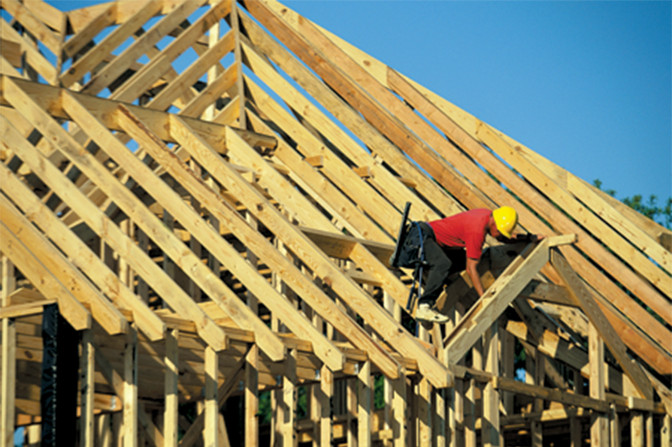 J.M. Stitt Construction, Inc. was established as a family business in 1985 and incorporated in 1994. We continue to have the family value attitude with both employees and clients.
From its inception, J.M. Stitt has centered its focus on the commercial and retail market. Approaching 40 years, we continue to enjoy the trust of numerous original clients as well as those new clients added along the way.
The company established its roots in California but has since grown to operate throughout the western United States. We offer unlimited services including preconstruction, design build, construction management as well as full scope general contracting services.
You are invited to 'EXPERIENCE A BETTER BUILD!"
JOHN M. STITT - CFO - Founder
John Stitt's career started with Jack Malven Corp. in 1968 as a carpenter. He was promoted in 1974 to the position of Estimator/Project Manager. In just four short years he was Vice President of Construction and greatly expanded their volume. In 1981, John became President and COO of Jack Malven Construction division. In the interim, John received his BA degree from UCLA and obtained his California Contractors "B" classification license in 1981.
In 1985, John realized one of his personal goals and J.M. Stitt Construction Company was formed as a full service general contracting firm, specializing in new commercial construction, tenant improvement, remodel and seismic upgrade.
JULIA T. STITT - President, CEO
Julia Stitt's background in the construction field began at Paine Sheet Metal in 1983 as office manager. In 1984 she joined Jack Malven Corporation as a Contracts Administrator and Executive Secretary.
In 1985, she teamed up with John, when he formed J.M. Stitt Construction Company. Good secretaries are hard to come by, so John proposed and they married in 1986. Julia presently is President and CEO. She held a California Real Estate License in 1988 and is a licensed private pilot.
JUSTIN STITT

- Executive Vice President, Chief Operating Officer

Justin joined the management staff in 2006 after six years of field duties ranging from carpentry to project superintendent. He proved himself as an accurate, skilled estimator and followed many of his successful bids with project engineering/management expertise. Justin was promoted to Vice President in 2010. As of this year, he is also the RMO of J.M. Stitt Construction, Inc.

Justin currently oversees all field operations of the company as well as personally managing specific projects.

Justin is an avid family man and loves sports. He met his wife in high school and they lead a busy life with two young children. In addition to refereeing his daughter's soccer ball games, he plays on a competitive hard ball baseball team, loves camping, and spending quality time with family and friends.

His competitiveness, loyalty, organizational skills and expertise in the construction industry are great qualities that our clients very much appreciate!
BILL HOFFMAN

- Senior Project Manager

Bill Hoffman was raised in a construction family on the banks of the Ohio River at Parkersburg, West Virginia. He supplemented his income as a Police Officer for sixteen years by doing small remodeling and repair jobs. Bill later owned and operated a maintenance and construction company near Charleston, South Carolina.

Shortly after moving to Southern California in 1997, Bill began working for J.M. Stitt Construction as a Superintendent. Bill has completed numerous projects including a three-year, seventeen building group project near the campus of UCLA in Westwood, California.

Bill's ability to efficiently manage his projects, on time and under budget, has helped elevate him to the position he currently holds as senior project manager where he continues to remain a major asset to our company.
CASEY HILGENBERG

- Vice President

Casey joined the company in 2000 as a carpenter and soon proved his leadership abilities as a foreman, then superintendent. He joined our office oversight staff in 2011 and has proved himself (again) to be proficient at estimating, management and crew disbursement. In 2012, he helped establish our restaurant specialty division. Casey's expertise in restaurant new construction and remodeling has become a critical component of our continuing success. He was promoted to Vice President in 2021.

Casey enjoys his free time with his wife and two young children. His sense of humor and calm demeanor is a pleasure to be around, since he is never in a bad mood!
KATIE MCCORKLE-STITT

- Corporate Secretary/Office Manager

Joined our team in 2003 as a secretary and has risen to the position of Corporate Secretary. She supervises our payable and receivables department as well as office manager. She is a California Notary.

Katie is constantly working, but she still finds the time to dote on her husband and two adorable children. Besides her family and friends, her passions are photography and staying fit!
RACHEL LINK

- Contract Administrator/Billing/Accounts Receivable

Joining our team in 2009, Rachel was quickly promoted to the position of Contract Administrator where she oversaw the issuance of all our contracts and change orders. Rachel currently produces the majority of our billings and coordinates contract issues with our clients. Rachel is a California Notary.

Rachel enjoys her free time with her husband and her miracle daughter, Ella. All her friends, family and coworkers love to be around her sweet personality.
Sue Anderson - Contracts and Insurance Specialist
Sue has been with us since 2013. Her background was in real estate and escrow. She is a natural fit for us issuing and tracking contracts, warranties, subcontractor insurance and subcontractor compliance issues.
Sue spends her free time with her husband, children and her grandchildren. She has the most creative mind and is usually coming up with some new and unique ideas and projects.
Alison Belden - Human Resource Director/Infrastructure Accounting
Alison Belden joined the company in 2017. She received her BA degree in Liberal Arts from the University of Texas (cum laude) in 2008. She lived in Florence Italy for four years before returning to the United States. She brings with her an accounting background in the hospitality industry.
Alison is married to her hubby Conner. They enjoy life in central Texas with their son and daughter. They enjoy doing the simple things in life...reading, cooking, taking walks and competing in 5k and 10k races. Although the races... not so simple!
OFFICE PERSONNEL
We also have additional personnel in our estimating department, accounting department and office assistants to aid in our day to day activities. We are very proud to have each and every one of them on the J.M. Stitt Construction, Inc. team.
FIELD PERSONNEL
Our field personnel are too many to list! Many of our employees joined early on with J.M. Stitt Construction, Inc. and are still with our team. They have a combined total of over 250 years of commercial construction experience! We are extremely proud of their professionalism and loyalty.