Process of Building a New Restaurant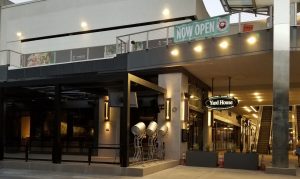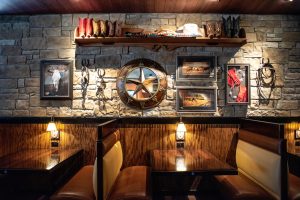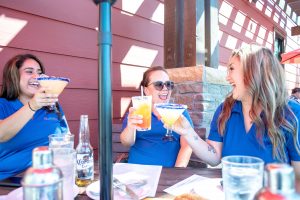 At J.M.  Stitt, we're in the business of helping company's get off the ground or expand through commercial and retail construction. A couple things we pride ourselves on is hard work and efficiency. Every step of the way, you can count us on to deliver exceptional results and help you Experience a Better Build. Our team has experience in essentially every type of commercial construction, but restaurant construction is one of our specialties. We're going to walk you through the whole process from bid invite to finished product.
First up is receiving a bid invite from a client for an upcoming restaurant. This means that we need to come up with a proposal. A proposal includes information such as the timeline, cost, crew and subcontractors. Typically, most bid invites we receive come from a known client with whom we've already been pre-approved as a qualified general contractor to build their restaurants. We've been really lucky to create long-lasting relationships with previous clients. They trust our company and the work we do for them and thankfully for us, keep on coming back. For this, we are so grateful. 
Once we receive the bid invite, our project manager and project estimators review the construction documents in detail to understand the scope and timelines necessary to build the project. Is the project being built where an existing restaurant used to be so the bones are already there? Or is this a start from scratch, working from the ground up kind of project? Once they've established this, we generate bid invites and send them out to our pre-approved subcontractors to solicit competitive bids for their associated scope. For example, we would send out invites to a select few plumbing companies that would handle all of the plumbing for the project. Each company would send back an estimate of what they can do for us and at what cost. Once we receive all of the bids, our project managers and project estimators thoroughly vet each subcontractor's proposal to ensure the correct scope is included in their bid. 
From there, we submit a "turnkey" proposal to ownership. This includes all labor and materials necessary to complete the project: project management, supervision, subcontractors and vendor coordination.
The client will then review all of the proposals they received from general contractors and select the awarded general contractor for contract execution.
Once our company is selected as the awarded general contractor, we would then select and execute contracts with our subcontractors. Our project manager would then select the job site superintendent and finalize all pre-construction measures. This includes but is not limited to:  pulling permits on the client's behalf, setting up a pre-construction job walk meeting, generating critical path schedules and ordering all long lead items while generating a procurement log to track deliveries.
We engage in all necessary construction measures to successfully complete the project including but not limited to: management, coordinating weekly or bi/weekly OAC (owner/architect/contractor) meetings, document job site safety meetings, tracking schedules and job costs. 
While all of this is happening, the crew is hard at work creating the most beautiful restaurant to turn over to our client on time AND on budget. Doing that final walk-through with the client and seeing their beaming faces makes all of the hard work so worth it! There's nothing better than being able to turn our client's dream into a reality.